El Mate / The Smash
El Mate es un proyecto de cómic que narra la historia de Nadia, una filóloga que comienza a jugar ping pong para recuperar la relación con su padre, un campeon retirado que reside en un suburbio.


El Mate is a comic book project that tells the story of Nadia, a philologist who starts playing table tennis to regain her relationship with her father, a retired champion who lives in a suburb.

Propuesta Gráfica
Proposal pages

Especificaciones técnicas
Technical specifications

Dimensiones

Dimensions

(210 x 290 mm)
Tinta , color tramado y acuarelas.

Ink , colour pattern and watercolors


Proceso técnico realizado con tinta, acuarela y color tramado

Technical process realized with ink, watercolor and color pattern

Diseño de personajes
Concept art

Protagonista: Nadia

Main character : Nadia

Otros personajes
Other characters

Descripción del deporte
Sport description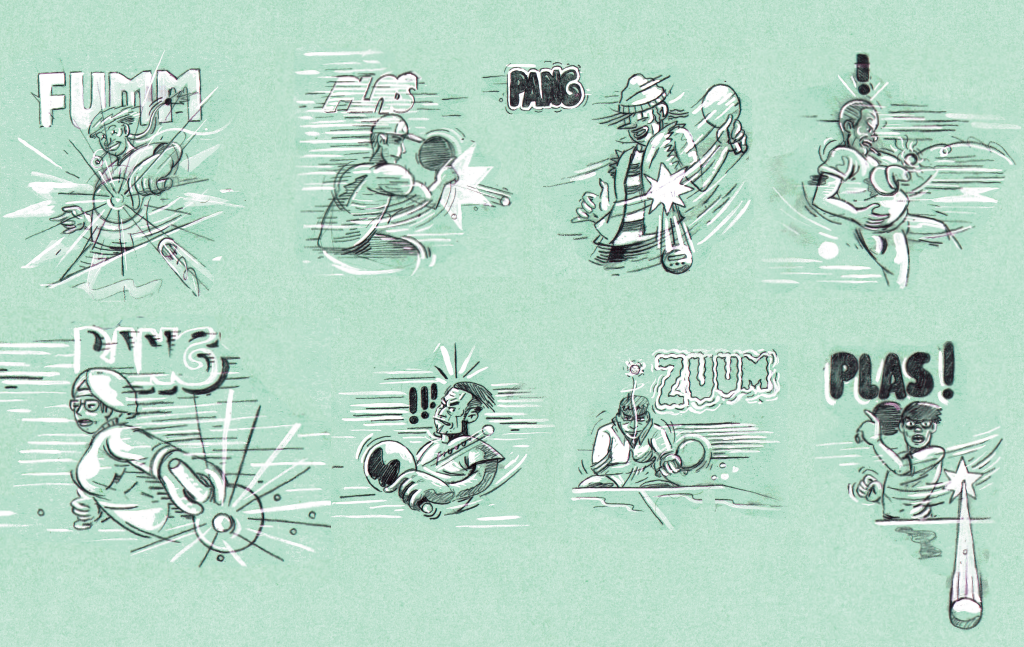 Escenarios y localizaciones
Enviroments and locations