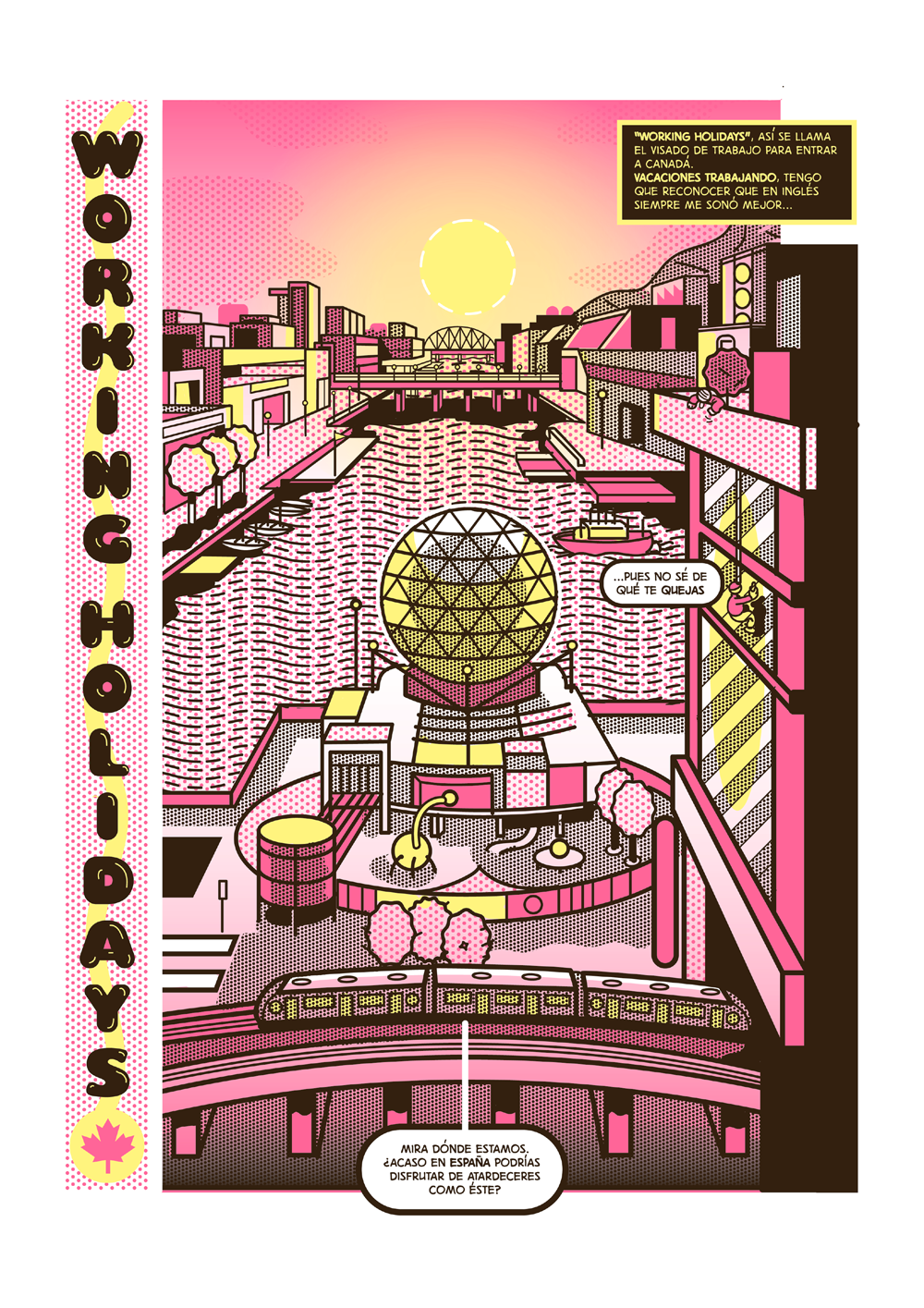 Working Holidays
Working Holidays es un cómic corto que trata sobre un inmigrante español en la ciudad de Vancouver.
Esta historia ganó un premio Accesit en el concurso de novela gráfica convocado por Astiberri y el Cabildo de Canarias y forma parte del cómic recopilatorio En Corto, editado por Astiberri.


Working Holidays is a short comic about a Spanish immigrant in the city of Vancouver.
This story won an Accesit award in the graphic novel contest organized by Astiberri and the Cabildo de Canarias and is part of the compilation comic En Corto, edited by Astiberri.